Jazz forward Joe Ingles promises to come back stronger
February 5, 2022 By Ryan Ward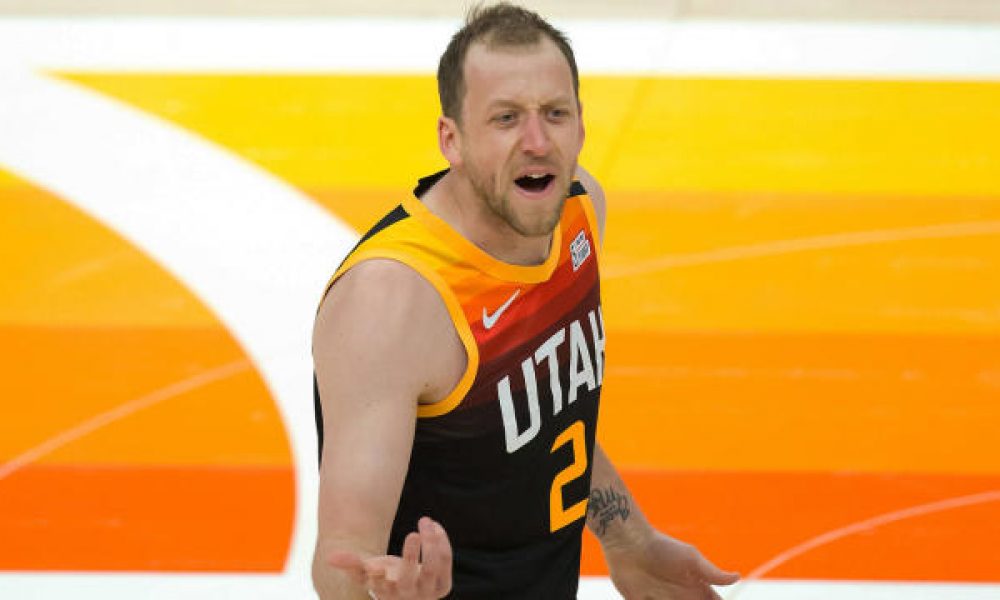 The Utah Jazz suffered a tough blow after losing veteran forward Joe Ingles for the rest of the season due to a torn ACL.
It puts Ingles' NBA future in question as he's playing under a one-year deal worth roughly $13 million. Despite that, the 34-year-old voiced that he's confident that he will make a comeback.
"Literally no doubt," Ingles told ESPN. "I know probably everybody says that when they're going through this. A few days post-injury, people might think I'm a little bit crazy. But you look at people who have been through this. The MRI was a little bit of a win, I guess, with it just being my ACL.
"Then the other part of it — and we joke about it — is my game. My game has never been based on athleticism, above the rim, or anything like that. I'm not writing off what this surgery is and what the rehab looks like, but everyone around the league knows how I play and what I can do."
Ingles' absence is a significant loss for the Jazz, leaving them without his steady presence and stable production. He's stepped into a prominent role as one of the team's leaders in his eight seasons with the franchise. He's earned recognition as a reliable 3-point shooter.
Want $250 to bet on NBA futures?
Sign up here!e
Utah could move his contract to acquire more help for the second-half push toward the playoffs. The Jazz are currently in the fourth overall spot in the Western Conference picture, trailing the Memphis Grizzlies by four games.
Facebook Twitter LinkedIn