Cleveland Browns Roped Into Loss Incentivization Scandal
February 4, 2022 By Connor Lynch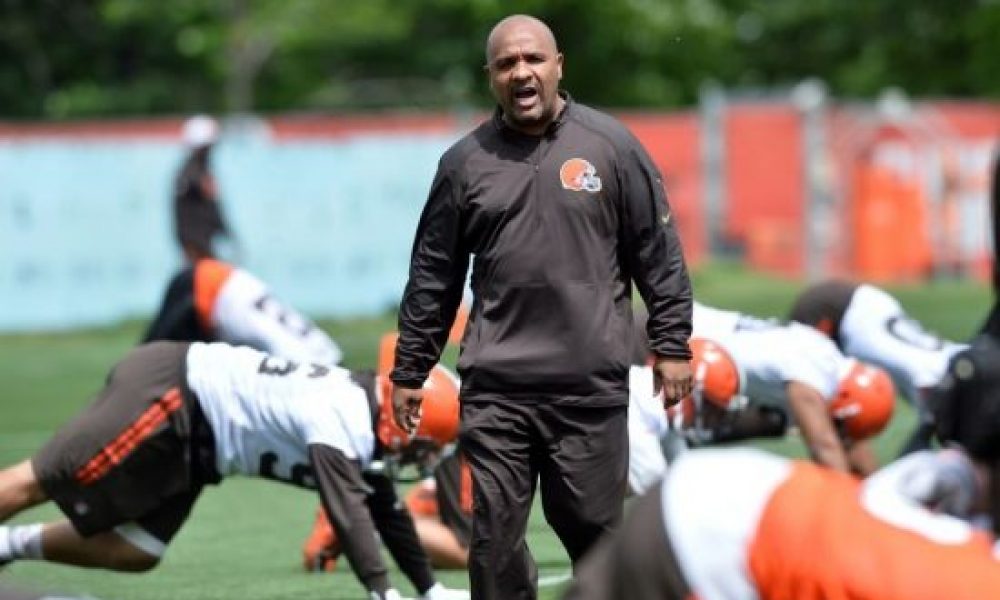 Former Browns All-Pro defensive tackle Joe Thomas says everybody knows Cleveland was tanking from 2016 – 2018.
The Cleveland Browns went 1 – 31 in 2016 and 2017 under then head coach Hue Jackson. In the light of Brian Flores' lawsuit against the NFL, Jackson has claimed he was also incentivized to lose by owner Jimmy Haslam.
Jimmy Haslam has 'unequivocally' denied these claims, however Joe Thomas says it's clear the franchise was seeking advantageous draft positions.
Want $250 to bet on the Super Bowl?
Sign up here!
"Who in Browns Nation didn't realize that the team was on a deep rebuild and their focus was being competitive for championships three and four years down the line?" said Thomas.
"Everybody who was a Browns fan knew that that's what they were doing."
"Teams that win are just not the youngest team, not that the youngest teams can't win, so I didn't understand the process," Jackson told ESPN. "I didn't understand what the plan was, I asked for clarity because it did not talk about winning and losing until Year 3 and 4. So that told you right there that something wasn't correct but I still couldn't understand it until I had the team that I had.
"I do know that no head coach is going to survive if you lose a lot of games."
Read: Super Bowl 56 – 5 Keys For Bengals To Beat The Rams
"Hue Jackson has never ever accepted any responsibility for our record during that time period," Haslam told the Knoxville News Sentinel. "He's been masterful at pointing fingers but has never accepted any blame. I have accepted a ton of blame, and rightfully so.
"Unequivocally, Hue Jackson was never paid to lose games," Haslam continued. "That is an absolute falsehood. And it's also an absolute falsehood that I laughed while we were losing."
Facebook Twitter LinkedIn